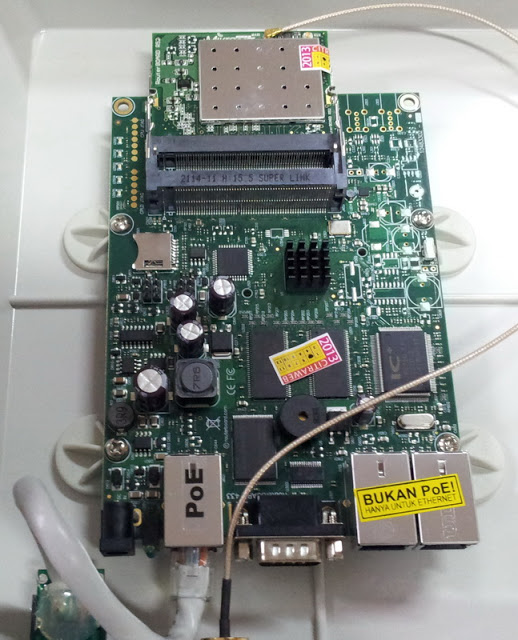 RouterBoard is an embedded router products from mikrotik. Mikrotik Routerboard like a mini PC integrated into one board which have embedded processors, RAM, ROM, and flash memory. RouterBoard using Mikrotik RouterOS that serves as a network router, bandwidth management, proxy server, dhcp, dns servers and can also used as a hotspot server.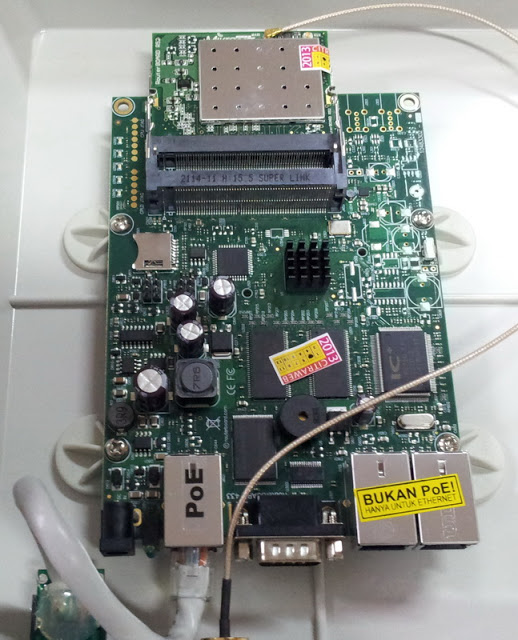 There are several series of routerboard which can be used as wifi access point, bridge, or as a wifi WDS client. Most of the wireless ISP using routerboard to run both as a function of their wireless AP or client. With routerboard you can perform the function of a router without depending on another PC, because all functions of the router already embedded on the routerboard. When compared with RouterOS installed in PC, routerboard is smaller, more compact and power-efficient because it only uses the power adapter. Mikrotik RouterBoard can be mounted on the tower and use Power over Ethernet (PoE) as a power source.
Mikrotik hardware based on a standard Personal Computer (PC) are known for their stability, quality control and flexibility for different types of data packets and the handling of the process or better known as routing. Mikrotik made as much use PC-based router to an ISP who want to run multiple applications ranging from the mildest to advanced. Examples of applications that can be implemented on Mikrotik RouterBoard are Routing, application access capacity (bandwidth) management, firewall, wireless access point (WiFi), backhaul link, hotspot system, Virtual Private Netword (VPN) server and many more. The Complete list of Mikrotik RouterOS Features can be found here : What is Mikrotik RouterOS?