Most of download manager software using more than one connections to download files. IDM can use up to 32 connections at once to download file. You can limit the connection of Internet Download Manager using
Mikrotik's Layer7 Protocol
and Firewall.
Step-by-step Tutorial about How to Limit/Block IDM Connection in Mikrotik :
1. Before we begin, let's try to download something using IDM with 16 connections.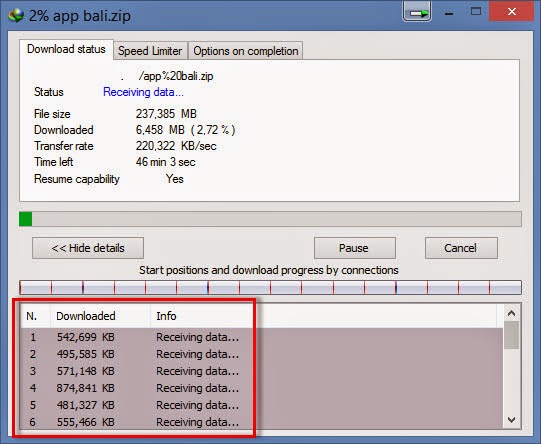 2. Open Winbox –> go to IP -> Firewall -> Tab Layer7. Add new rule.Enter the following settings: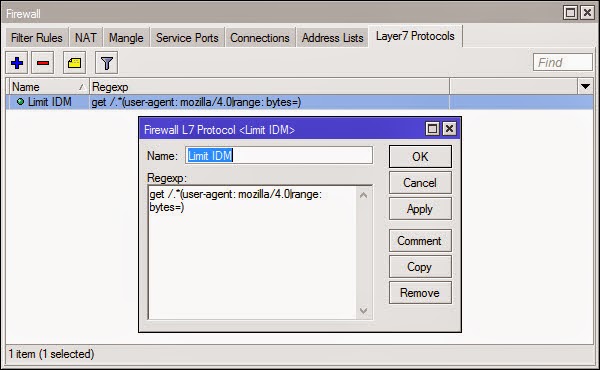 Name : Limit IDM
Regexp :
get /.*(user-agent: mozilla/4.0|range: bytes=)
3. Go to the Filter tab. Add a new rule.=> On the General tab:- Chain: Forward- Protocol: TCP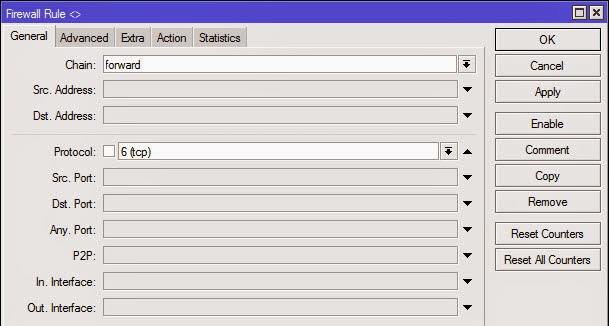 => On the Advanced tab:- Layer7 Protocol : Select Layer7 name we made previous.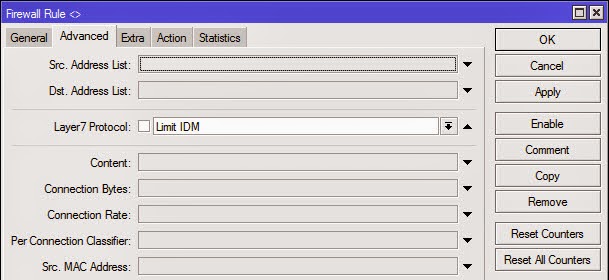 => On the Extra tab:- Limit: 2 (how many connections that will be opened)- Netmask: 32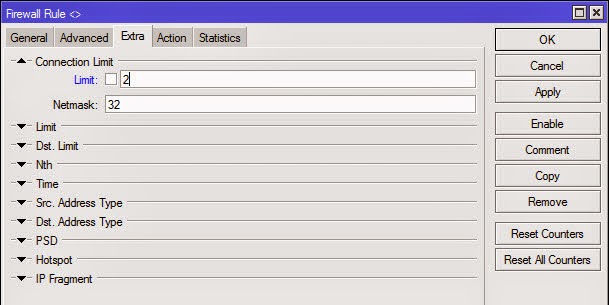 => On the Action tab:- Action: drop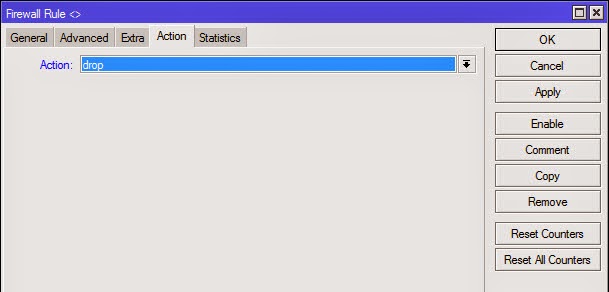 4. Once the settings are made and executed at Mikrotik, let's try download again.5. As a result, the connection used by the IDM will be reduced to 2 connections only.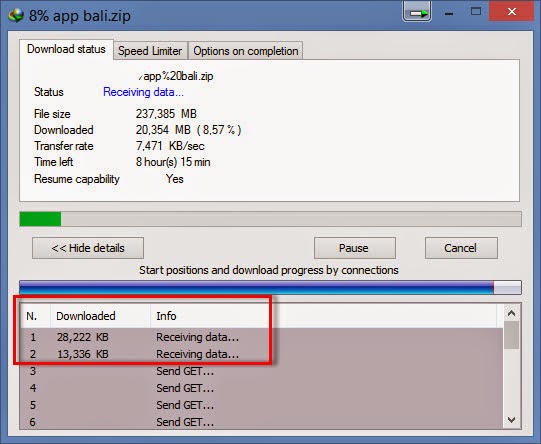 Congratulations, we have block 14 IDM connection successfully. You can try to limit IDM connection in Mikrotik as you want.