How to Solve Mikrotik ping problem with error message : invalid value for argument address.
The error message you got for this problem :
invalid value for argument address :
invalid value of mac-address, mac address required
invalid value for argument ipv6-address
while resolving ip-address : could not get answer from dns server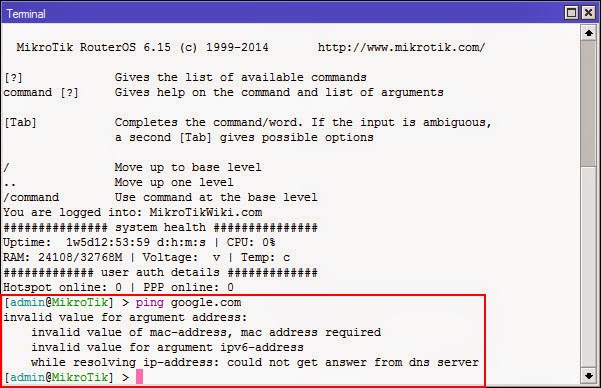 Now the question is : How to Solve the Mikrotik Ping Problem : invalid value for argument address?
Let's try to answer the question :
The error message as above can arise when some errors occur in the DNS, IP address, or MAC-Address configuration that we are not aware of. This often happens when we use the DHCP client configuration to connect to the Network.
The Solution :
Solutions for Overcoming Ping Mikrotik: Invalid value for argument address is very easy
2. Check the ping to the gateway and google.com
3. Check the configuration of the DHCP Client.
IP -> DHCP Client -> Click the Release button.
Mikrotik will ask the new configuration for IP address, DNS, etc from the DHCP Server.
This will solve the problem.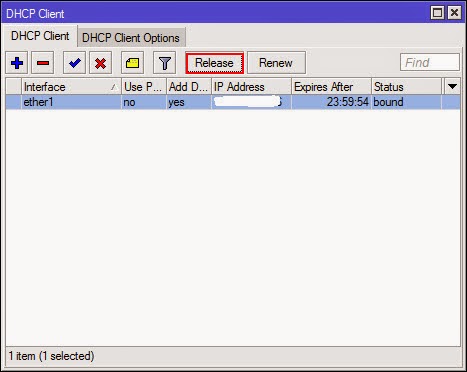 4. You can try to make ping to google.com. The error message won't be appeared.